Streamlining Extraterritorial Application
of US Law when Onboarding Corporate Customers
Companies Risk their Business if they do not Comply with US Law
New US sanctions are presented almost daily. Dealing with these compliance challenges requires sophisticated and effective compliance controls that can cope with the rapid change. These controls need to mitigate increasing enforcement risk, while still being both practical and business friendly.
US sanctions are enforced through two key measures:
Secondary sanctions which risk the violating party ending up on a sanctions


list themselves
OFAC's 50% rule which requires sophisticated due diligence on the entire 

ownership structure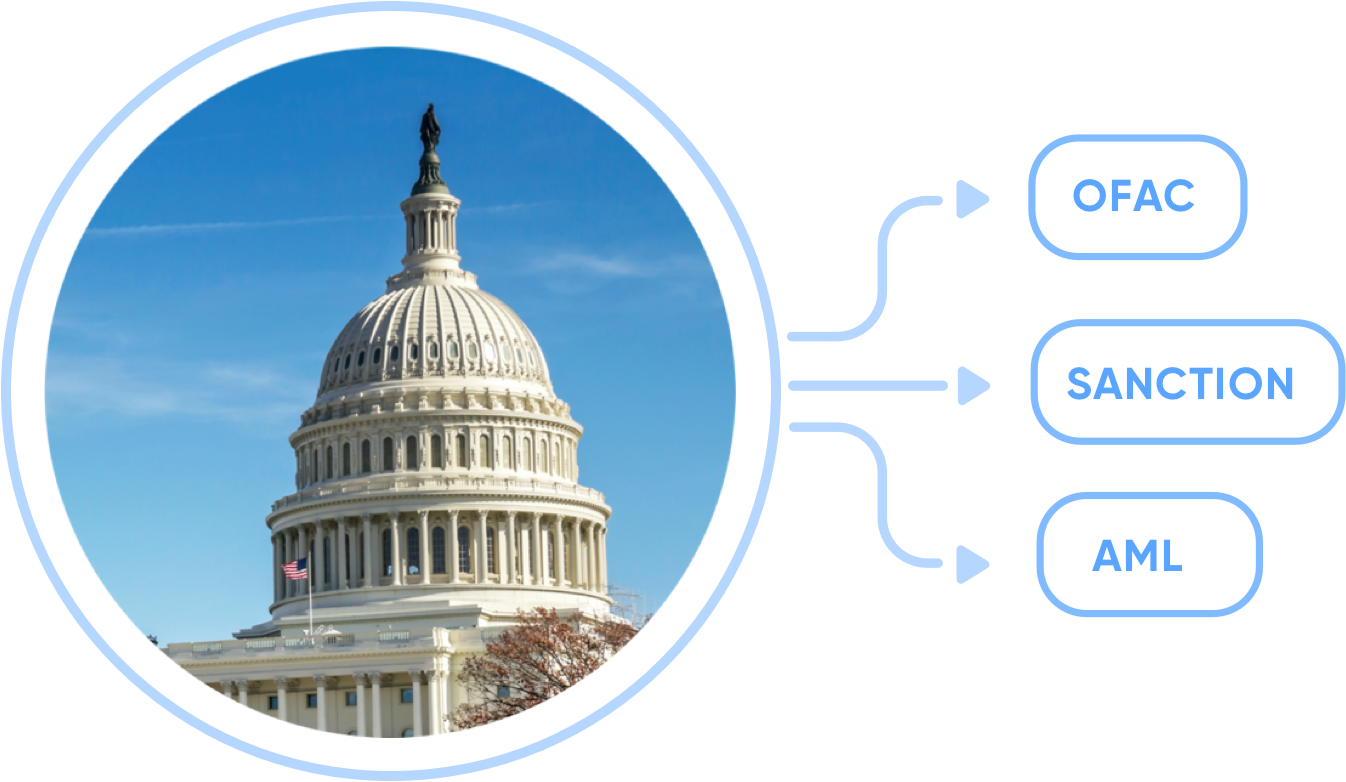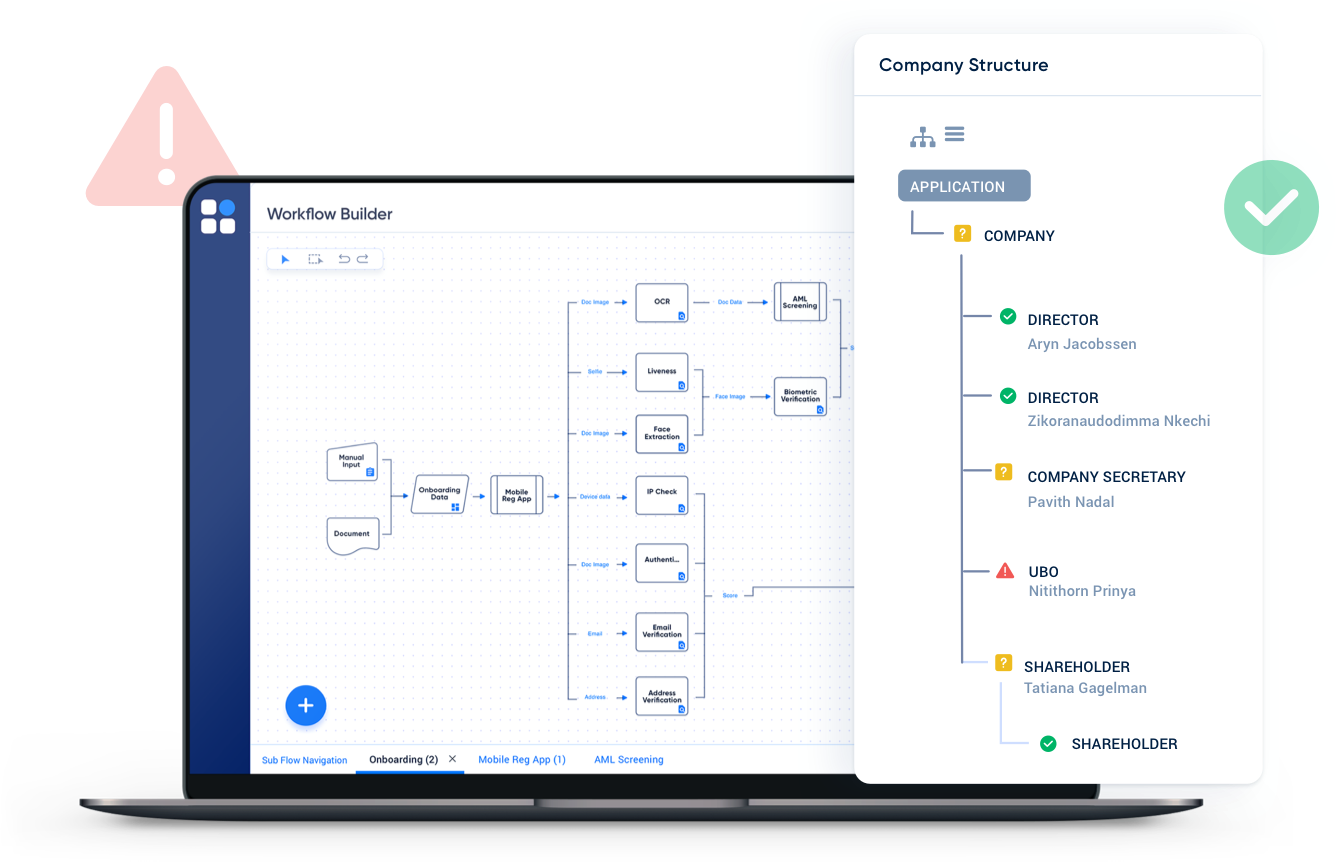 B-Trust Reduces these Risks in Minutes
With B-Trust, it takes 10 minutes and no knowledge of coding to set up a TrustFlow to meet this specific challenge. We use the App Corporate Structure Connector to retrieve beneficial owners and the entire corporate structure tree from any third party provider. At this point, we forward that dataset to Sanctions Screening Connector which runs it against selected sanctions lists such as those imposed by OFAC, the EU and UN. In case of one or more hits, the entire data set goes to the OFAC50-Check App to check if potentially sanctioned parties in the structure would also trigger OFAC's 50% rule. Any potential violations will create an automatic alert in the CMS, and can then be later reviewed manually by the relevant experts. The entire end to end process is automated, and takes just seconds – running in real time.