Virtual Onboarding of an Individual Customer
at a Regulated Financial Services Provider​
Finding the Right Balance between Properly Checking an Individual and also Improving the Customer Journey is a Challenge
Our B-Trust platform has been specifically designed to fill this gap. Prospective customers of regulated financial institutions are increasingly demanding a fast, simple but secure onboarding process, ideally without the need to physically show up in a branch. Organizations that meet this demand with an optimized and automated onboarding process will be gaining a serious competitive advantage.
However, with limited direct contact with the prospective client, conducting Customer Due Diligence (CDD) to comply with Know Your Customer (KYC) and Anti-Money Laundering (AML) requirements becomes a bigger challenge.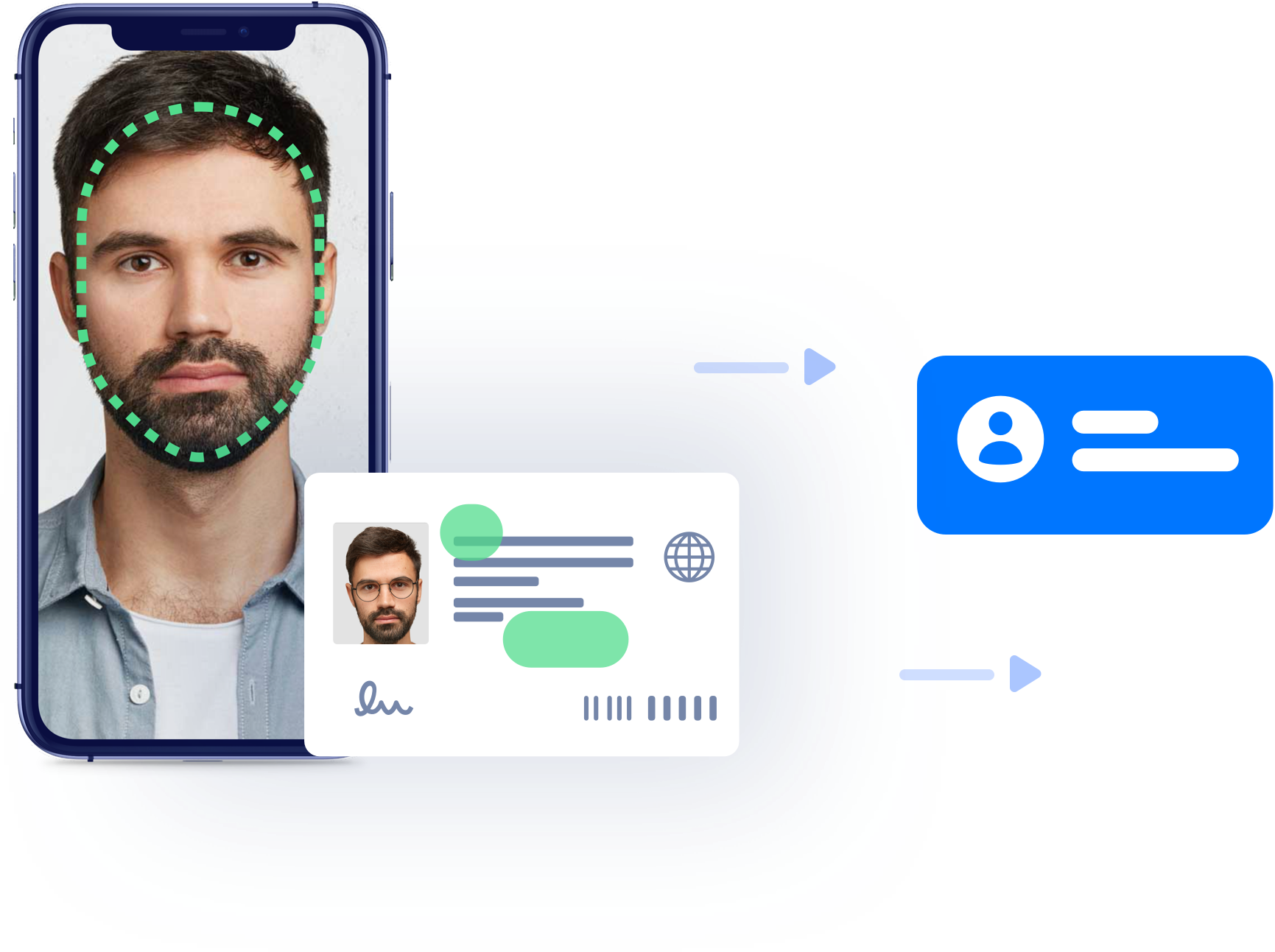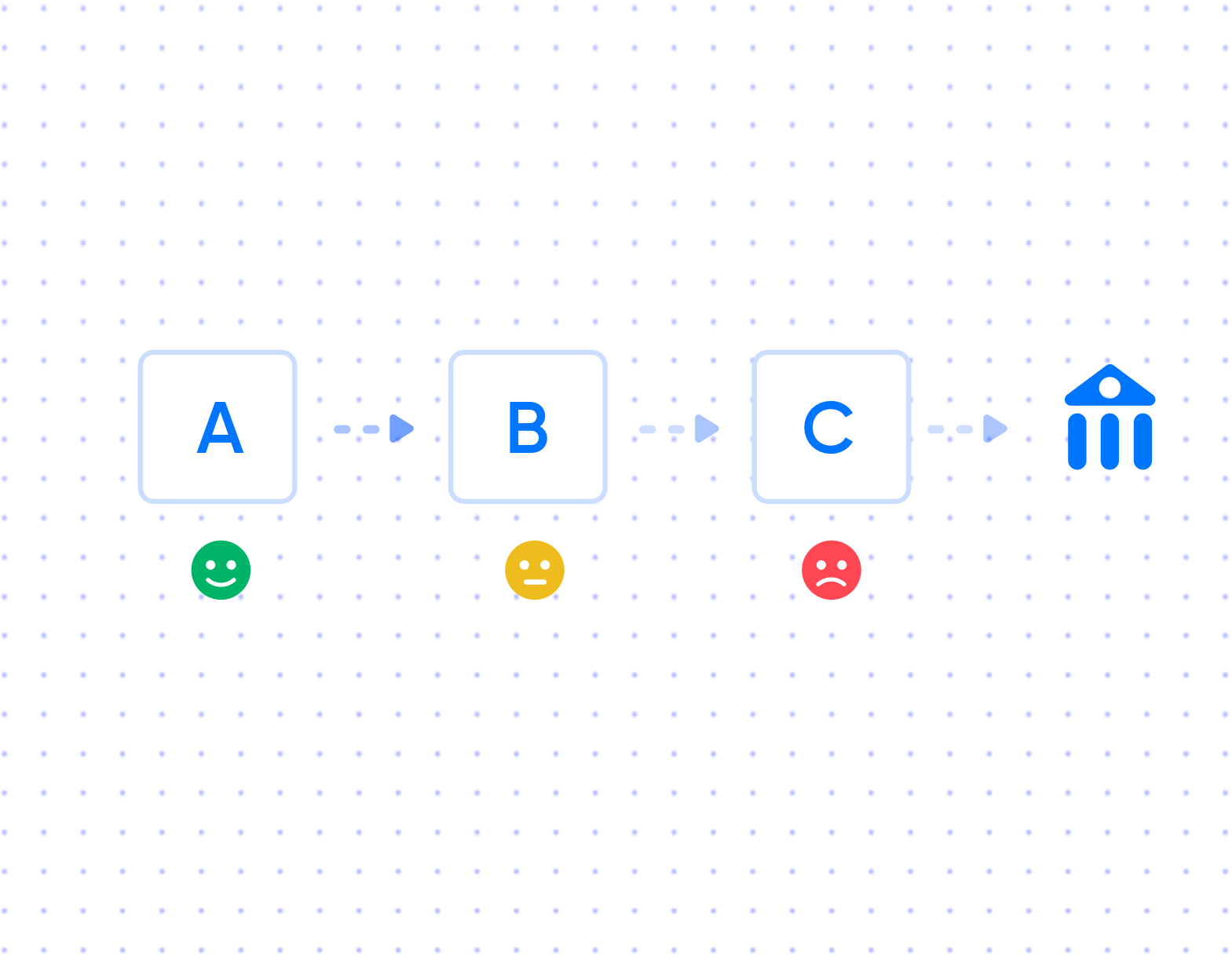 Understanding Your Customer Risk is Essential
Financial institutions typically identify and verify the identity of the client, using this data to classify them into risk categories, to deny business for specific reasons or even to contact their respective Financial Intelligence Unit (FIU).
Today, it is very common to have some of those checks and controls hardcoded and static in a variety of different systems, making it almost impossible to flexibly adjust, improve, retune or even change components of the customer journey. Any attempt at digital transformation can be a lengthy process that takes months or years and requires significant resources and investment. It's no surprise that management often chooses to retain the status quo rather than add more layers of complexity to an already complicated IT ecosystem.
Create a Sophisticated, Secure and Simplified Onboarding Workflow in Minutes
With a simple drag and drop interface, financial institutions can create an entire onboarding workflow in just a few minutes. You can connect to a growing number of innovative apps such as Optical Character Recognition (OCR) to read a passport or ID, Face Recognizer and Liveness Detection, as well as the Onboarding Fraud Detector. Enhancing the customer experience, the user can utilize their smartphone for virtual identification, or be checked against Sanctions/PEP Screening and terrorist databases, identifying if they are politically exposed. For ease of use, the Customer Risk Classifier uses all available data to follow a set of rules to classify the customer's risk.
This easy and straightforward automated flow reduces the time for onboarding down to an average of under 3 minutes, eliminating human error and ensuring full regulatory compliance.