Running Due Diligence on a Mergers
and Acquisitions (M&A) Transaction
Effective and Efficient Due Diligence on M&A Targets is Burdensome
Working in the area of Mergers & Acquisitions (M&A) does not only require identifying, negotiating and making great deals, it also requires sophisticated and complex due diligence. When done right, this avoids issues arising in the future once the transaction is settled, at the moment when responsibility and liability moves over to the buyer.


Due diligence is usually done very broadly, with all governance functions such as Compliance, Legal, Risk, ESG, and Tax. This area is probably one of the most sensitive and confidential, and yet, oftentimes communication and processes are insufficiently standardized and can rely on emails.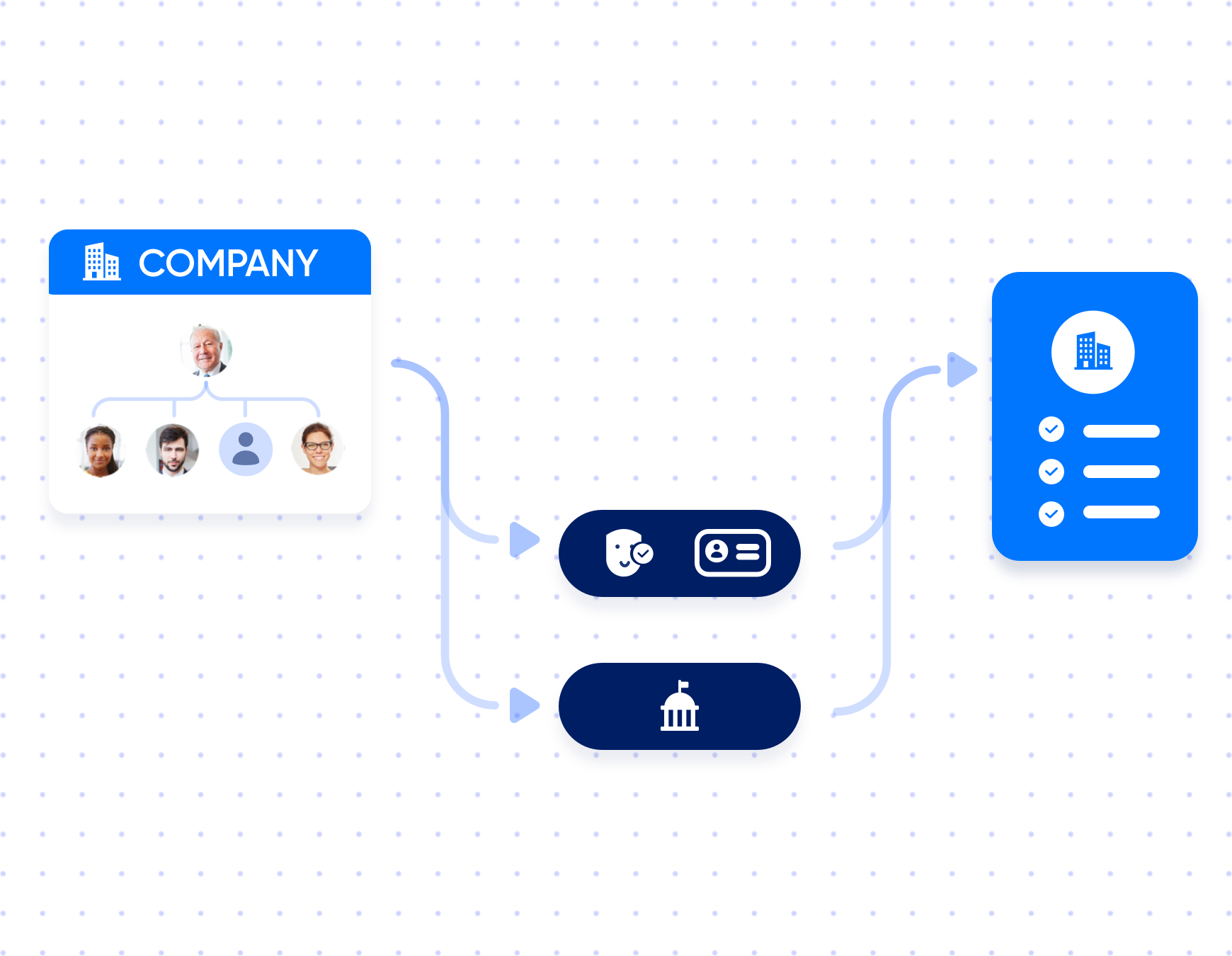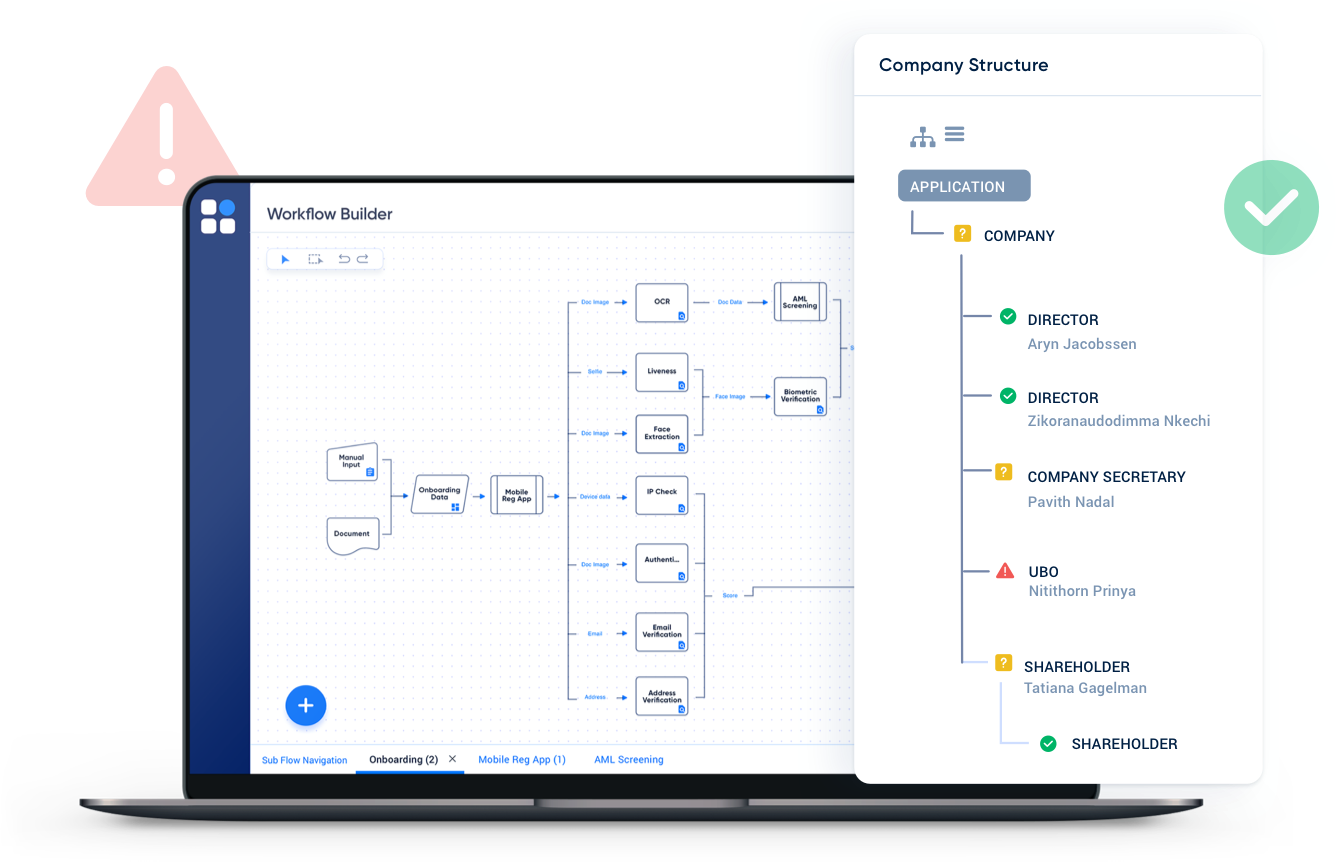 Create a Sophisticated, Secure and Simplified Workflow for Controls in Minutes
This traditional process not only risks information leaks but also causes a problem from a documentation perspective, causing unnecessary delays.
The B-Trust Platform supports organizations in streamlining and optimizing their processes, and at the same time automating certain controls. The FormBuilder App is a good starting point to obtain relevant key information including all available documents — which can be automatically deleted after processing. The EntityExtract App searches for all involved parties in those documents. These are passed over to the Corporate Structure Connector to retrieve beneficial owners and the entire corporate structure tree from any third party provider.
Combine Various Fragmented Databases into One Clear Single Pane of Glass
The results are forwarded to the Sanctions Screening Connector which runs it against selected sanctions lists such as those imposed by OFAC, the EU and UN. In case of one or more hits, the entire data set goes to the OFAC50-Check App to check if potentially sanctioned parties in the structure would also trigger OFAC's 50% rule. At the same time, the entire corporate structure, corporate officials and beneficial owners are checked against adverse media using the AdverseMedia App. The final result is a consolidated view of the entire transaction leveraging multiple datasources. The RiskScore App can consolidate all results into a final score based on predefined parameters.
The Case Management tool enables each department to run their own custom rules and checks, automated and manual to collaboratively work on transactions. The process can be set up in under 30 minutes, and can relieve your staff of hundreds of man powers of inefficient repetitive tasks.