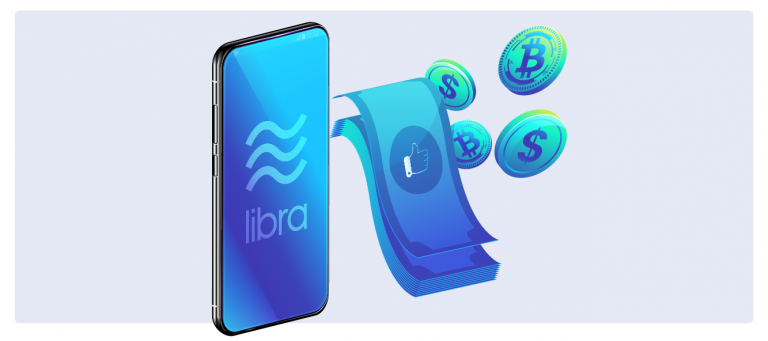 Facebook: Cryptocurrency and Identity Issuer?
By Scanovate content team
Tel Aviv, Israel, 21 July 2019
It was only one month ago that Facebook took to the media and announced its plans for its own cryptocurrency: Libra, causing regulators to begin sweating and US senators to go up in arms looking for all the possible violations the system could incur.
David Marcus, Facebook's VP and head of the Libra project met with US Senators last week where, unsurprisingly, he was met with grueling questioning rather than a red carpet, and addressed (somewhat) some of the pressing concerns of fraud prevention, regulatory compliance and really having the ability to Know Your Customer (KYC) given the business model behind Facebook's Libra.
However, a more interesting issue has come about when the Libra white paper mentions a global "open identity" approach which will help propel financial inclusion. But more on that later, first let's understand Libra…
How does it work?
The main goal behind Libra is to cut out the middleman and give global access to financial services to anyone with a phone. This includes 1.7 billion people globally, who are currently without access due to their location or credentials they lack and are considered "unbanked individuals".
An end user would cash in, meaning trade cash for Libra, at an almost 1:1 exchange rate, depending on the currency/region, and the money would be translated into digital Libra coins. You trade in $150 for example, you get just about 150 Libra with which you are able to freely transact.
Send money to your bff abroad for her birthday, pay your Uber ride, get yourself a cup of coffee, all with just the use of your phone and your Libra coins. Many companies, including Uber, Messenger and Whatsapp, have already partnered with Libra, making it easier for users to make the switch and incorporate this new global form of payment.
In need of cash? Simply head over to one of the convenience stores, similar to how its done at Western Union or other cash in/out agencies, provide your identification QR code and transfer the Libra coins back to cash or deposit them directly into your bank account (in your relevant currency, of course).
Simple, right?
Not exactly.
With such an open platform, and so many users,
how can Libra identify them all?
As of now, the Libra Association, based in Geneva, Switzerland, consisting of 28 members including MasterCard and PayPal, will be in control of Libra and accountable for its proceedings. It is important to note, however, that Facebook is one of the partners in the association and is publicly vowing to have an equal share of the decision making and control.
The major forms of identification mentioned by Libra is digitally presenting an ID or going to a convenience store and being personally ID'ed. Further, David Marcus has ensured the public that Libra is sitting with regulators to fully understand the needs and doesn't plan on releasing anything unless it is in line with regulation.
BUT, and this is a BIG but (and I cannot lie..) there may be something deeper to this Libra platform than we think, even deeper than cryptocurrency. With 2.7 billion users, Facebook's initiative could literally take over the world and possibly lead to something merely mentioned in Libra's white paper:
"An additional goal of the [Libra] association is to develop and promote an open identity standard. We believe that decentralized and portable digital identity is a prerequisite to financial inclusion and competition."
Scanovate's take on it all…
As an identity and compliance company, this contains both glimmering as well as dark sides of the same cryptocoin. Who would create and control these identities? How would regulation reflect this global, "open identity standard" regionally? Would KYC become internationally homogenous?
In addition, how can digital identity be privatized? Will this be legal? Can it survive among some of the more stringent regulatory landscapes?
Perhaps one of the more open ended topics in this story is the ability (or lack thereof) to identify and enroll unbanked users or users that do not possess an ID – which amounts to those 1.7 billion people David Marcus mentioned as one of the main pains of digital financial services. How will it be possible without in-person identification? Video identification? And to add to that – how will countries regulate interactions with said people?
Scanovate must consider the idea that biometrics will play heavily into the identification of any user being that it is the key identifier that is nearly impossible to forge.
There is no doubt that Facebook's Libra and an implementation of a global, open identity scheme to provide full and fluid financial inclusion will completely change the game of digital identity and identification verification (IDV). Scanovate welcomes this shift with much intrigue, reservations and preparedness and will continue to follow and publish new insights as this story continues to unfold.
About Scanovate
Scanovate is the Enterprise Identity and Compliance platform with a proprietary identity management solution mainly offered to top tier financial institutions and governments globally. We recognize the potential of compliance to be a profit generating department and have developed the necessary components to implement a tool that creates simple flows to instill this approach.
Our technology authenticates the integrity of the transaction by ensuring the user is who they say they are, accurately validating their identification credentials and conducting all regulatory background checks using an easy flow, giving the business the ability to get straight to work.
With the ever-changing demands of the regulatory landscape, Scanovate recognized the need for KYC solutions early on after experiencing the common difficulties of a financial institution when looking to become truly and fully digital. Our proprietary, holistic technology has been developed around regulation (PSD2, GDPR..), minimizing risk and compliance fees and manual processes.